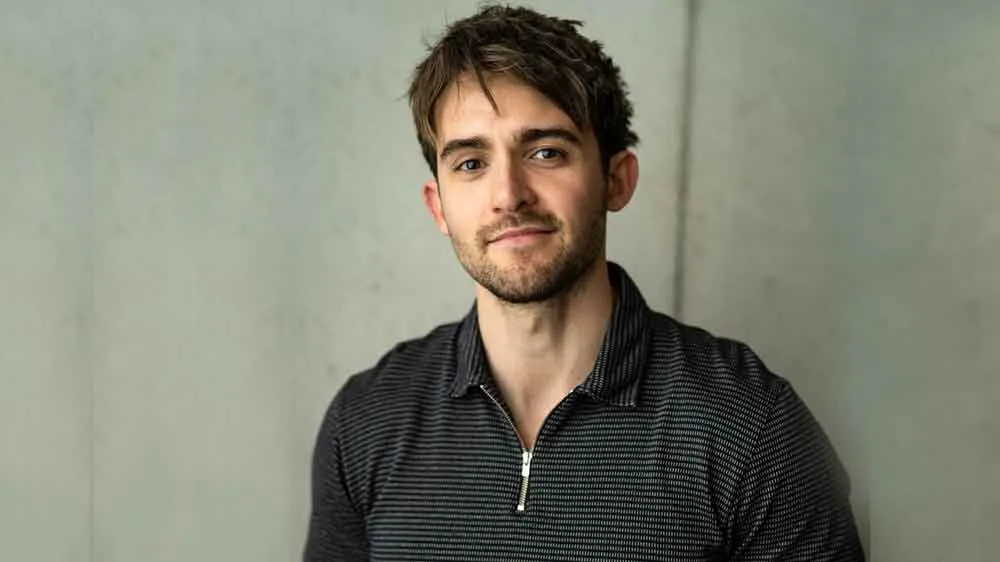 Full-Frontal Made Jack Armstrong a Little Nervous While Filming Brit-Com 'Patterns'
Yes, that is British actor Jack Armstrong in a full-frontal nude shot for the anthology series "Patterns" now streaming on Dekkoo. The handsome young man bares it all for his episode titled "Delivered."
Even though the scene might be an incentive to watch the series, it is not the only reason to enjoy this entertaining episodic Brit-com. It explores different personalities and the struggles that young gay men face today. The ensemble of actors joining Armstrong includes rugby champ Ben Cohen, Rufus Shaljean, and Jake Watkins.
Armstrong has made a career doing short films. He is also a presenter and model. For his role in "Patterns" he plays a young man named Lionel who thanks to the mandatory COVID quarantine is holed up in his house alone working remotely through his laptop. One day after ordering a pizza he becomes smitten with the handsome delivery man named Foster (Shaljean). The only thing is, he can't remember his name at first. Eventually, he tracks him down and they hook up. But Foster starts showing symptoms of COVID and now he has to stay with Lionel, they must live together for two weeks.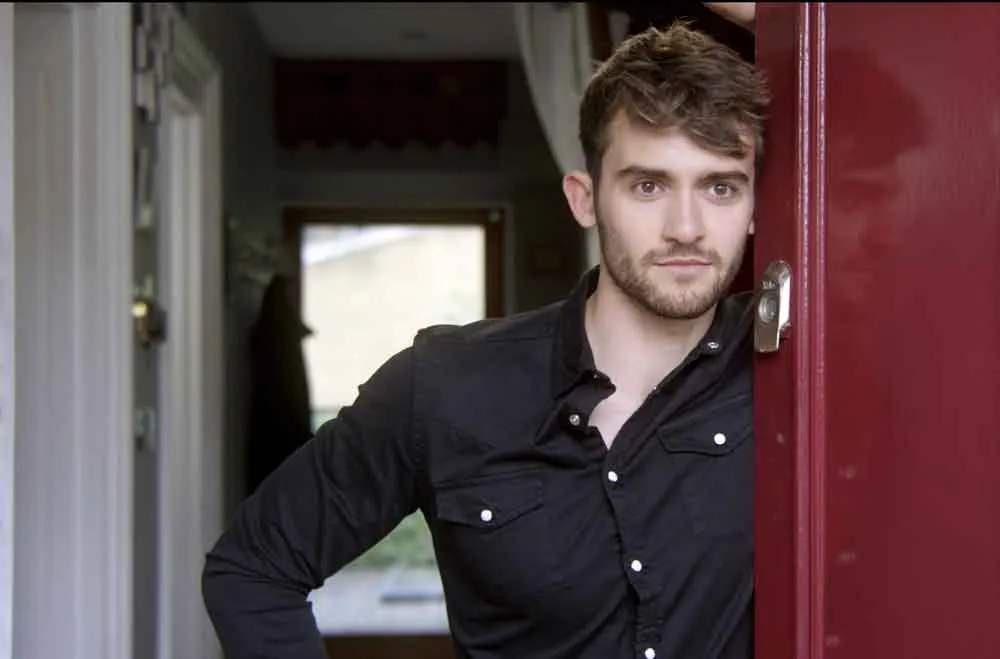 Unfortunately, it's not a match. Foster turns out to be an annoyingly self-absorbed nuisance who is fixated on his looks and acquiring more social media followers. When asked if Armstrong had ever dated someone like Foster in real-life, he paused, then chuckled and in the most heart-warming British accent said, "I've certainly never dated anyone quite like Foster. Obviously, Rufus does an absolutely wonderful job portraying this incredible character that I always read as like a pastiche of all the craziest elements of reality television and, influencer society all rolled into this narcissistic self-involved but, but kind of also, integrally, good young man."
He is betting that most people have never dated someone like Foster either. Although, the situation is a familiar one; two people give in to their sexual attraction but drift apart when they have nothing in common.
"There's probably elements where people can sympathize with letting someone in but not quite realizing what they've let themselves in for with this person," he says. "Which I think we can all probably relate to even on friendship levels and circumstances. But in a relationship sense, I have not dated someone like Foster. I hope never to."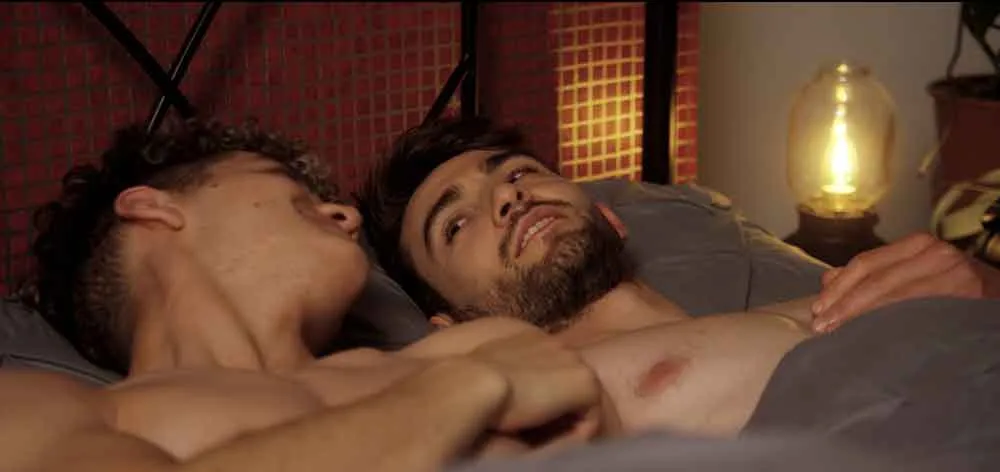 Speaking of the quarantine, "Patterns" was filmed during it. The whole world was on hiatus in 2020. When he wasn't filming his scenes, Armstrong was just like the rest of the world; locked up indoors. He wasn't alone like his character.
"I was at home with my partner and our dog. We had a situation which was different for a lot of people. We were able to see each other and enjoy the company even in the sort of the darkest throes of COVID," he says, adding that the only difficulty stemmed from not being able to perform because his line of work was obviously affected. "It didn't really exist. And it also meant that coming out of the pandemic, you were saying yes to things and doing things which you might not have done previously, but you were so keen to get out there acting and performing again. It was tricky. So my overall view of that period of my life was it was difficult But I feel very lucky that I was in the circumstances that I was. I was very thankful for having company which I know a lot of people didn't have."
Director of "Patterns," Rex Glensy was determined to get his series made safely through the pandemic. Some of the scenes were shot on location. One of them was in Ben Cohen's old rugby club. "We had to get permission from the Interior Secretary here --- the Home Secretary essentially --- allowed us to travel because the hotel where we stayed wouldn't let us stay unless we had governmental permission to do so. We were lucky that the movie industry was classified as an essential industry."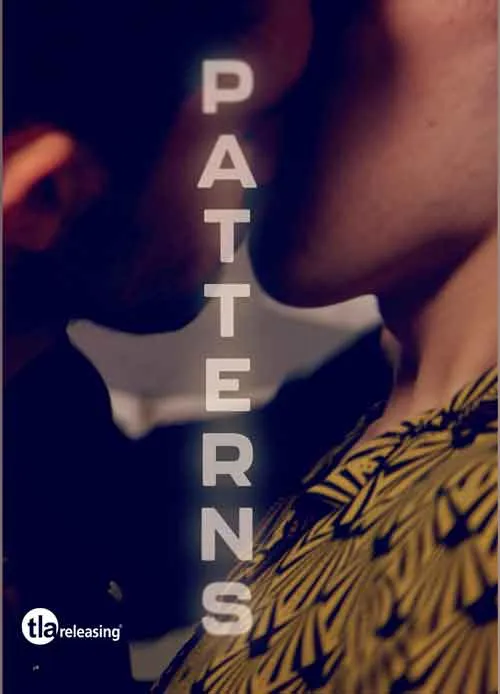 As much as Armstrong loved the production team, they loved him back. Glensy was so pleased with his work that he has been invited back for the continuation of the series. "He is a fantastic actor and great at his craft. He gets invited back for that reason and for the fact that everybody likes working with him, which as you know, in this industry is as important as being good. So, we look, we look forward to having Jack around for 'Patterns Two,' and if the public wants it, 'Patterns Three, Four and Five.'"
Until the cameras start rolling again for the sequel, Armstrong continues his pursuit of entertainment projects. "I'm still doing what I always do, which id seeking out interesting projects, shorts or series," he says. "I also model and do presenting as well, to tide me over between the gaps of the more narrative stuff. I'm also a dad so I'm also very busy day to day doing that stuff."
"Patterns" is now , It is also available on DVD and Download to Own via TLA Releasing.
---