Gay Phoenix: The Latest
"Game of Thrones" resurrected the Iron Throne at Sunday's Emmy ceremony, ruling as top drama on a night of surprises in which "Pose" star Billy Porter made history and the comedy series "Fleabag" led a British invasion that overturned expectations.
Patricia Arquette is having a "wonderful time" in her acting career, but the Emmy winner said she is still struggling with the death of her sister.
Emmy night is always a mix of the humorous, the emotional and the inspirational. All those elements came together in one glorious moment.
The dual tones were the strongest trend among the women on Sunday night, where outfits from Zendaya, Gwendoline Christie and current red carpet darling Billy Porter also turned heads.
President Donald Trump suggested that he raised former Vice President Joe Biden and Biden's son in a summer phone call with Ukraine's new leader.
Julia Louis-Dreyfus has come short of making Emmy history for the most overall acting wins.
Warren and Biden increasingly face the same challenge: the pressure of being on top.
Michelle Williams said in her Emmy-winning speech that women need to be listened to and fairly compensated for their work.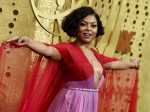 Did someone send a memo? Taraji P. Henson, Zoe Kazan, Susan Kelechi Watson, Mandy Moore and Marisa Tomei all showed up to the Emmys in two-tone looks of pink and red that stood out on the awards' purple carpet.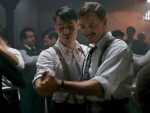 By far the most tweeted about scene in the hit, lavish film of "Downton Abbey" follows what happens when butler Tom Barrow (Rob James-Collier) goes on the DL and is picked up by a man in a pub who takes him to a crowded gay speakeasy.
Antonio Brown says he is finished with the NFL.
Brad Pitt's "Ad Astra" and Sylvester Stallone's "Rambo: Last Blood" were no match for "Downton Abbey" at the box office.
While many Democrats are focused on winning back several Rust Belt states that backed President Donald Trump in 2016, a progressive group plans to spend $50 million to make sure the party doesn't overlook opportunities in the Sun Belt.
Researchers from more than a dozen nations prepared Friday to launch the biggest and most complex expedition ever attempted in the central Arctic — a yearlong journey through the ice they hope will improve the scientific models.

It's not too early to think about your holiday travel. Now is the time to save when booking flights.
A General Motors offer to invest $7 billion in U.S. facilities includes $2 billion from joint ventures and suppliers for new plants that would pay workers less than the top union wage, a person briefed on the matter said.

Milan designers are presenting fashion as essential. That no longer refers to must-haves, but to a distillation of ideas, discarding excess in collections and by example in wardrobes, to discourage waste.
Two invasive species of mosquitoes that can carry Zika, dengue, yellow fever and other dangerous viruses are spreading in California — and have been found as far north as Sacramento and Placer counties.

More than 600,000 travelers with Thomas Cook were on edge Sunday wondering if they will be able to get home as one of the world's oldest and largest travel companies teetered on the edge of collapse.
The Sisters teamed up with local designers to bring Project Nunway X to San Francisco. Each sister and designer had a budget of $250 to design an outfit made out of at least 50% recycled material.