Gay Phoenix: The Latest
HustlaBall Las Vegas was held over MLK weekend with many events including the Real World Suite Party at the Hard Rock Hotel and the main event Kamasutra at the Artisan Boutique Hotel.
The hottest Porn stars came out to the Hard Rock Hotel and Casino for this year's GayVN Awards. Awards included the hottest body, social media influencer, and best daddy, just to name a few.
The Senate headed into the second day of arguments in President Donald Trump's impeachment case as House Democrats argue that he abused the power of his office and obstructed Congress for personal political gain ahead of the 2020 election.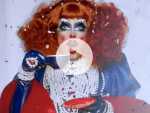 It's time to start your engines: A new season of "RuPaul's Drag Race" has finally been announced
The ousted head of the Grammy Awards says that music's biggest awards are tainted because of conflicts of interest that infect how certain songs and artists are nominated.
Rep. Ayanna Pressley, whose hair twists have been an inspiration to young girls and part of her personal identity and political brand, said last week that she has gone bald due to the auto immune condition alopecia.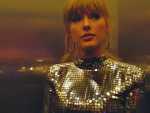 Plenty of change is in the air at the Sundance Film Festival, where some 118 feature films are set to premiere over the next 10 days beginning Thursday.
YouTuber celeb and influential makeup artist Nikkie de Jager, a.k.a. NikkieTutorials, appeared on "Ellen" to tell the openly gay talk show host and comedian about the circumstances that led to her dramatic coming out as trans in an emotional video.
Surveillance video shows that a man who fell overboard from a ship on a gay cruise seemingly jumped. The body of the unnamed man was later recovered. The fall was reportedly 177 feet.
A lawyer representing the family of a gay African American 17-year-old killed in Louisiana says they believe their son's shooting death was a hate crime and are now pressing to "ensure a full, fair, and just investigation is happening."
Actor Jesse Tyler Ferguson and his husband Justin Mikita are about to be parents!
Aside from the album's impressive musical diversity, Halsey's lyrics throughout "Manic" are compelling, fearless, and vulnerable.
When a black student from St. Louis created a book club because didn't find books at his majority-white school's library that told stories of people who look like him, he had no idea his initiative would land him on Disney's screen as a hero.
Social media sites, games and other online services won't be allowed to "nudge" British kids into revealing personal details or lowering their privacy settings, under tough new rules drawn up by the country's privacy regulator.
Many deductibles reset Jan. 1, forcing patients to pay thousands of dollars for care or prescriptions before most insurance coverage starts.
General Motors' self-driving car company will attempt to deliver on its long-running promise to provide a more environmentally friendly ride-hailing service in an unorthodox vehicle designed to eliminate the need for human operators.
Online stores have adopted tricks used for years by infomercials and home shopping networks. The only difference now: online stores are trying to get you to click the buy button.

A Chinese city of more than 11 million people planned to shut down outbound flights and trains Thursday as the world's most populous country battled the spread of a new virus.
Venezia Nativa, an association of entrepreneurs on Burano and two neighboring islands, is trying to breathe fresh life into old trades to attract new residents and persuade young islanders to stay.
Las Vegas hosted the Sin City Classic over MLK weekend. Over 8,000 athletes came from around the United States to compete in twenty-four different sports throughout Las Vegas. A great time was had enjoying sports during the day and partying at night.