Internet companies scrambled Friday to remove graphic video filmed by a gunman in the New Zealand mosque shootings that was widely available on social media for hours after the horrific attack.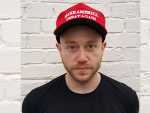 The operator of a leading neo-Nazi website claims it's too dangerous for him to travel to the U.S. to be questioned under oath for a lawsuit accusing him of terrorizing a Montana real estate agent.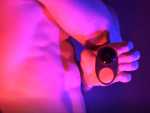 Talk about POV. In what some might call a personal tech advance, a UK company called Julz has released a product that combines the use of silicon cock rings and video called the "Cock Cam."
The New York Times reports that federal prosecutors are conducting a criminal investigation into Facebook's data deals with major electronics manufacturers.
After the death last July of 26-year-old Daniel Fuller in Devils Lake, North Dakota, investigators described the video to his grieving relatives. But for days, weeks and then months, they refused to release it to the family or the public.
An acquaintance of R. Kelly's recalled how the singer once lugged a duffel bag everywhere — to recording studios, film sets and gyms. Stuffed inside, she said, was a collection of his homemade VHS sex tapes.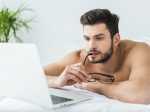 SCRUFF, the gay, bi, trans and queer social networking and dating app with over 15 million users, has launched Hosting, a live-streaming game show where SCRUFF members compete for a cash prize by answering LGBTQ trivia.
The company that owns dating apps MeetMe, LOVOO, Skout, and Tagged has now snapped up gay bear hookup app Growlr, reportedly paying just shy of $12 million for the acquisition.
The Saudi government app Absher is mostly a way for people to complete administrative tasks electronically. But one feature isn't sitting well with civil-rights advocates: the ability for men to grant or deny a woman permission to travel.
The inventor of the World Wide Web knows his revolutionary innovation is coming of age, and doesn't always like what he sees: State-sponsored hacking, online harassment, hate speech and misinformation among the ills of its "digital adolescence."