1 thru 10 of 1356 Stories
Olympic figure skater Adam Rippon is launching his own YouTube channel where he promises fans a personal look into his life, off and on the ice rink.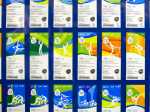 It's Olympic ticket sales time again, perhaps the least understood side of the games.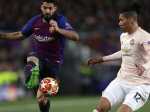 Social media companies did not appear to respond on their networks to the players' concerns despite widespread coverage and support from FIFA for the boycott.
The Yankees have suspended the use of Kate Smith's recording of "God Bless America" during the seventh-inning stretch while they investigate an allegation of racism against the singer.
Fast food franchise Chick-fil-A got called out again over the weekend for its anti-LGBTQ antics... this time by protestors who flashed signs from a Zamboni at a Cincinnati hockey game.
The two-time Boston Marathon champion turned onto Boylston Street with a sliver of a lead, leaning in front of two others with the finish line in sight.
No comeback by Tiger Woods was ever going to be complete without a major.
Tiger Woods blazing to victory in his Sunday red at the Masters, a scene once so familiar, was never more stunning.
Looking for a quick midday workout? Fitness expert Jordan Yeoh offers this no-equipment-required routine.
New Patriots cheerleaders Driss Dallahi and Steven Sonntag were so inspired by the men on the Rams' cheering squad that they decided to try out for spots with the Patriots.
1 thru 10 of 1356 Stories