1 thru 10 of 27207 Stories
The owner of a Kentucky barbeque food truck got more heat than he bargained for when he began selling T-shirts with the message "I support LGBTQ: Liberty, Guns, Bible, Trump, BBQ."
President Donald Trump said Wednesday he'll go directly to the U.S. Supreme Court "if the partisan Dems" ever try to impeach him.
A new study says Americans are becoming increasingly sedentary. They spend almost a third of their waking hours sitting down, and computer use is partly to blame.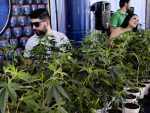 California legislators considered a plan Monday intended to encourage more banks to do business with marijuana companies that have been frozen out of thousands of financial institutions.
When Jason Scott wanted to attend community college in Seattle, he needed a high school transcript, and he couldn't get that without a birth certificate. The problem was Scott is transgender and his Tennessee birth certificate lists him as female.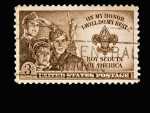 The lawyers' ads on the internet aggressively seeking clients to file sexual abuse lawsuits give a taste of what lies ahead this year for the Boy Scouts of America: potentially the most fateful chapter in its 109-year history.
Jussie Smollett's attorneys say a lawsuit accusing them of defaming two brothers who say they helped the "Empire" actor stage an attack against himself is "ridiculous."
A transgender inmate has filed a federal lawsuit against the Connecticut prison system for denying her transitional care and for housing her with male inmates.
President Donald Trump was seething.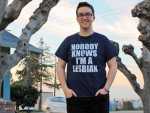 In response to finding anti-gay flyers around McCormick Junior High in Cheyenne, Wy., administrators have decided to ban all things LGBTQ related, including rainbow Pride flags and clothing.
1 thru 10 of 27207 Stories