1 thru 10 of 5917 Stories
Dozens of demonstrators have held solo pickets in St. Petersburg to commemorate a political and LGBT rights activist who was killed over the weekend.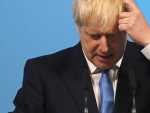 Brexit hardliner Boris Johnson won the contest to lead Britain's governing Conservative Party on Tuesday and will become the country's next prime minister, tasked with fulfilling his promise to lead the U.K. out of the European Union.
Poland's politicians are condemning violence against the first LGBT rights parade through the eastern city of Bialystok.
Hong Kong's protest movement took a violent turn on Sunday, as police launched tear gas at protesters after a massive march continued late into the evening.
British Treasury chief Philip Hammond said Sunday that he will quit if — as widely expected — Boris Johnson becomes prime minister this week on a promise to leave the European Union with or without a divorce deal.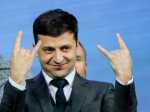 Ukrainians are voting in an early parliamentary election in which the new party of President Volodymyr Zelenskiy is set to take the largest share of votes.
Tens of thousands of pro-democracy demonstrators took to the streets of Hong Kong on Sunday.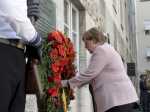 German Chancellor Angela Merkel has urged Europeans to confront populism, nationalism, racism and anti-Semitism as she paid tribute to the Nazi resistance in her own country.
Britain is getting a new prime minister. Buckle up for a rocky ride.
Police in eastern Poland detained a number of people who threw bottles at officers and verbally abused participants in the city of Bialystok's first LGBT pride parade Saturday.
1 thru 10 of 5917 Stories