1 thru 10 of 6179 Stories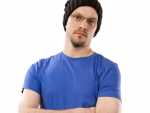 A new survey indicates that a significant percentage of the general population still harbor fallacious - and dangerous - notions about LGBTQs.
No tiresome wait for hugs and kisses from Mickey and Minnie Mouse. No queue at all for Hyperspace Mountain, where thrill-seekers are so scarce that Star Wars' Admiral Ackbar speaks to himself in the dark.
For years, Catalonia's separatist movement painstakingly built an amiable image of its quest to secede from Spain.
The U.S. and Turkey agreed Thursday to a cease-fire in the Turks' deadly attacks on Kurdish fighters in northern Syria.
British Prime Minister Boris Johnson's career of disdain for the European Union was a thing of the past on Thursday as he and the bloc's leaders celebrated their long-sought Brexit deal.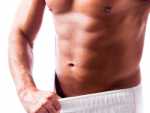 Men looking to make a change to their intimate lives - by way of making changes to their intimate equipment - are driving the growth of the penis enhancement industry. But are the procedures all they are pumped up to be?
The tariffs the Trump administration is about to impose on wine, liquor and cheese from Europe couldn't come at a worse time for small retailers.
In recent weeks, several videos on social media in Peru have shown migrants being assaulted, threatened or harassed, sparking concerns that xenophobic attacks on the newcomers are mounting.
Angry commuters scuffled with climate activists who climbed onto the roofs of trains early Thursday, snarling services in the busy morning rush hours in the British capital.
Thousands of Dutch farmers, many driving tractors, poured into The Hague on Wednesday to protest government moves to rein in carbon and nitrogen emissions to better fight climate change.
1 thru 10 of 6179 Stories