1 thru 10 of 2636 Stories
Nelson Bardales, a chef at Tu Tierra restaurant in Miami, told the media that a Feb. 10 assault that left him with fractured facial bones — an assault captured on security cameras — came out of the blue from a complete stranger.
Police in Salt Lake City questioned a suspect who could be seen striking a gay man in a video that the alleged victim recorded and later uploaded to Twitter.
Attorneys for "Empire" actor Jussie Smollett say there are no plans for him to meet with Chicago detectives Monday for a follow-up interview about his reported assault.
The national outrage that simmered after actor Jussie Smollett said he was attacked by people shouting racial and anti-gay slurs was fueled in part by celebrities who spoke out loud and strong on social media.
Chicago police said Sunday they're still seeking a follow-up interview with Jussie Smollett after receiving new information that "shifted" their investigation of a reported attack on the "Empire" actor.
The man who opened fire and killed five co-workers took a gun he wasn't supposed to have to a job he was about to lose.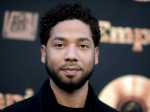 Chicago police said Saturday the investigation into the assault reported by Jussie Smollett has "shifted" due to information received from two brothers questioned in the case.
The frantic calls started pouring in at 1:24 p.m. A gunman was shooting people inside a sprawling manufacturing warehouse in Aurora, Illinois.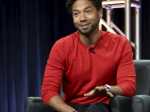 "Empire" actor and R&B singer Jussie Smollett told Chicago police last month that two men physically attacked him and yelled racial and homophobic slurs. Here are some key moments in the story.
Two men characterized by police as "persons of interest" in the attack against "Empire" actor Jussie Smollett are now considered suspects and have been arrested on "probable cause that they may have committed a crime," a Chicago police spokesman said.
1 thru 10 of 2636 Stories