Search Results
The CDC broadened its recommendation for COVID-19 booster shots for all adults as the new omicron variant is identified in more countries.
Jussie Smollett "is a real victim" of a "real crime," his attorney said as the ex-"Empire" actor's trial started Monday.
WHO warned that the global risk from the omicron variant is "very high" based on early evidence, and could lead to surges with "severe consequences."
Maggie Gyllenhaal's Elena Ferrante adaptation "The Lost Daughter" won four Gotham Awards including best feature film at the 31st Gotham Awards, the annual New York independent film celebration that serves as a boozy kickoff to Oscar season.
Holiday decorations unveiled Monday for Joe and Jill Biden's first White House Christmas honor frontline workers who persevered during the COVID-19 pandemic.
Authorities searched the home of rocker Marilyn Manson on Monday after allegations of physical and sexual abuse by several women.
British airline easyJet said Tuesday that it is already seeing some impact on demand from the new omicron variant of the coronavirus.
Designers and retailers have suggestions for updating holiday window, door and yard decorations.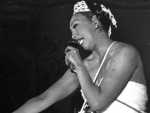 The voice of Josephine Baker, speaking and singing, will resonate Tuesday in front of the Pantheon monument in Paris, where she is to symbolically be inducted — becoming the first Black woman to receive France's highest honor.
"I recently survived a screening of the two-hour-and-37-minute film that is 'House of Gucci,' " writes fashion giant and film director Tom Ford about Ridley Scott's biopic in a caustic review.