1 thru 10 of 29676 Stories
They hustled down the stairs, the rain dabbing their polo shirts and golf attire, as they dashed inside the clubhouse, drinks in their hands and masks missing from their faces.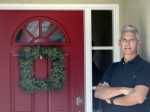 With widespread home visits for the 2020 census set to begin next week, the Census Bureau is losing workers to pandemic fears.
Today Pornhub announced the launch of its "Orgasm Gap" campaign in honor of International Female Orgasm Day, an initiative geared toward closing the orgasm gap in male-female relationships.
The survey of 2,000 Americans who were planning to wed in the next 12 months prior to COVID-19 revealed a staggering 93% are having to reconsider some aspects of their wedding.
It was critical for Kasi to find a program that would not only help him get clean, but also respect and support him through his journey as a transgender man.
Researchers at the University of Pittsburgh found that men who are homophobic and display traits of toxic masculinity are more likely to bully, be violent, sexual harass, and experience depression and suicidal thoughts.
A transgender woman is suing officials at San Quentin State Prison, alleging that she was abused in custody and retaliated against with false criminal charges.
"If you think to yourself, 'Health care workers should be on equal footing in the workplace,' our study really showed that's definitely not the case," said Dr. Andrew Chan, a senior author and an epidemiologist at Massachusetts General Hospital.
Violent clashes this week between protesters and police in Portland, Oregon, have ratcheted up tensions in the city days after an agreement between state and federal officials appeared to bring calm.
TMZ is reporting that a "small militia" from the FBI raided controversial YouTuber Jake Paul's home in the Los Angeles neighborhood of Calabasas.
1 thru 10 of 29676 Stories