Top Story
Pennsylvania Capital-Star reports that retiring representative Tom Murt (R-Montgomery) called authorities to his home on Monday evening after allegedly receiving a profanity-laced ...
1 thru 10 of 54269 Stories
They hustled down the stairs, the rain dabbing their polo shirts and golf attire, as they dashed inside the clubhouse, drinks in their hands and masks missing from their faces.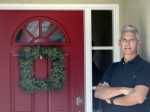 With widespread home visits for the 2020 census set to begin next week, the Census Bureau is losing workers to pandemic fears.
Today Pornhub announced the launch of its "Orgasm Gap" campaign in honor of International Female Orgasm Day, an initiative geared toward closing the orgasm gap in male-female relationships.
LGBT rights activists scuffled with police Friday in Warsaw after turning out on the streets to protest the arrest of an activist.
A Russian social media influencer, often criticized for his gay posts, was found murdered in St. Petersburg, Russia.
This political campaign was likely the last for Joe Arpaio, the former six-term sheriff of metro Phoenix known for leading immigration crackdowns and building a political career around the harsh treatment of jail inmates.
Joe Biden's controversial remarks about race this week risk alienating young Black voters who despise President Donald Trump but are not inspired by his Democratic rival.
The survey of 2,000 Americans who were planning to wed in the next 12 months prior to COVID-19 revealed a staggering 93% are having to reconsider some aspects of their wedding.
Jerry Falwell Jr. took an indefinite leave of absence Friday as the leader of Liberty University, one of the nation's top evangelical Christian colleges, days after apologizing for a social media post that caused an uproar.
It was critical for Kasi to find a program that would not only help him get clean, but also respect and support him through his journey as a transgender man.
1 thru 10 of 54269 Stories