Review: 'The Little Things' a Chilling Neo-Noir Crime Thriller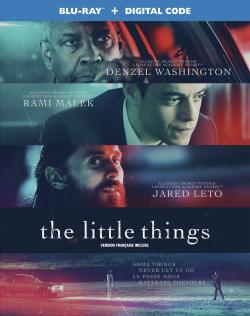 Neo-noir crime thriller "The Little Things" had an interesting production history. First drafted in the early 1990s for Steven Spielberg to direct, the original names behind the script were Clint Eastwood, Warren Beatty, Brandon Lee, and Danny DeVito.

The story is still set in 1990, right after the rise of the American serial killer in the popular imagination and just 16 years after the term "serial murder" was invented. In its finished form, the movie features a cast of three Academy Award winners in its leading roles: Denzel Washington, Rami Malek and Jared Leto. The original screenwriter, John Lee Hancock, directs.

Washington plays Joe "Deke" Deacon, a deputy sheriff from Bakersfield who goes to Los Angeles on a routine errand. He plans to get out of there right away. Deke used to be a detective in L.A. county, and, apparently, he didn't leave on the best of terms. He remains obsessed with an unsolved mystery from years back. Once back on his old turf, though, he becomes wrapped up in another serial homicide that bears many of the same marks as the case he left years ago.

The lead detective in charge of the current crime wave, Jimmy Baxter (Malek), a rising star in the LAPD and a darling of the media, realizes that he could use Deke's help on this case, so he lets him tag along. Together they track the evidence to Albert Sparma (Leto), a suspicious man with no crime record but a history of confessing to crimes he didn't commit. With no concrete evidence, but a duel obsession, the two set off in pursuit of the man.

It was 1991 that Washington starred as his first cop in a feature film. Eleven years later, he won his second Academy Award for playing a cop in "Training Day." From the moment we first see him on screen, he wears the history of a great actor in a common role. We know the type well - a cop in pursuit of a killer - and we trepidatiously anticipate each new beat to see what this legendary performer will add to it.

Malek, an extremely interesting actor, plays against type as the good-looking golden boy and faithful family man. But the truly outstanding performance comes from Leto, who is absolutely chilling and sits at the center of some of the best scenes in the film. During these edge-of-your-seat moments, this narrative rises above the standard police procedural with some genuinely thrilling sequences.

"The Little Things" comes to Blu-ray with two intriguing special features: A critical examination of Washington's roles as a law enforcement officer, and a look at the contrasting acting styles of Washington and Malek.


"The Little Things" is available May 4.
Comments on Facebook