1 thru 10 of 4134 Stories
Style expert Alex Costa returns with shoe recommendations to get through the sloshiest season of the year.
From tech and grooming to fashion and lifestyle, fashion influencer DevanOnDeck offers his annual picks for holiday shopping.
Fashion has always played a starring role at the glamorous weeklong parties surrounding Art Basel Miami. This year it's all about the kicks as several major brands including Dior, Adidas and Nike drop limited edition sneakers that had fans camping out ove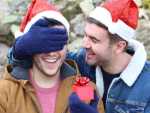 Accessories are the best kind of presents to give and get during the holidays, and they rarely go out of style. Best of all, one size fits most, so you don't have to guess on the perfect fit.
White is snow and Santa's beard, so why not share the joy by embracing the color in holiday gifts?
The title of "Very Ralph," which premieres Tuesday on HBO, is a playful nod to the idea that Lauren, who has been designing for more than a half-century now, is one of the few who merits his own adjective.
Thailand's capital boasts garment makers ranging from bespoke tailors to sweatshops, but for a truly divine frock, you have to look a little harder.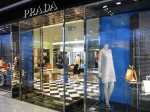 The Prada fashion group has signed what is billed as the first business loan in the luxury goods sector linking the annual interest rate to practices that help the environment.
Sportscar maker Ferrari on Monday announced a fashion collaboration with Giorgio Armani as part of its long-promised strategy to squeeze more value out of the storied company's allure.
YouTube fashion influencer Jake Daniels offers tips to build the ultimate winter wardrobe with 10 solid recommendations.
1 thru 10 of 4134 Stories