Top Story
An art exhibit in Israel featuring a crucified Ronald McDonald has sparked protests by the country's Arab Christian minority.
1 thru 10 of 46092 Stories
A gay couple appeared in court Jan. 11 to enter a guilty plea to charges stemming from an alleged threesome that took place aboard a London subway car in February of 2017.
Kansas' new Democratic governor on Tuesday reinstated a ban on anti-LGBT bias in state agencies' employment decisions that a Republican predecessor had repealed, and she also expanded the policy to cover government contractors.
A Houston hospital has removed its president and several other leaders following an unusually high number of patient deaths, including a recent case in which a patient died after receiving a transfusion of the wrong blood type.
CBS News "Sunday Morning" correspondent and humorist Mo Rocca has his own spin on obituaries.
President Donald Trump's Cuba policy is driving hundreds of millions of dollars from the island's private entrepreneurs to its military-controlled tourism sector, the opposite of its supposed goal, new statistics say.
Federal officials plan to ease restrictions on flying small drones over crowds and at night, which would give a boost to the commercial use of unmanned aircraft.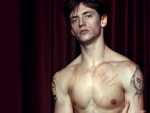 "Take Me to Church" dancer Sergei Polunin's homophobic social media posts and public praise of Russian president Vladimir Putin reportedly lost him a plum dance role in Paris.
Global shares were mostly higher Tuesday as British lawmakers prepared to vote on a Brexit deal that has drawn strong opposition at home.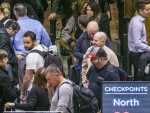 The number of airport security screeners failing to show up for work around the country is soaring as the partial government shutdown goes into its fourth week.
A strike by security staff at eight German airports on Tuesday is causing travel chaos for tens of thousands of travelers.
1 thru 10 of 46092 Stories