Top Story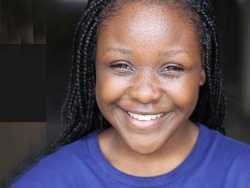 A British revival of the stage version of "The Color Purple" was set to star Oluwaseyi Omooba - until anti-LGBTQ Facebook comments posted by the actor in 2014 came to li...
U.S. prosecutors on two coasts have charged President Donald Trump critic and attorney Michael Avenatti with extortion and bank and wire fraud.
Apple on Monday laid out the details of its news subscription service, Apple News Plus, at an event Monday.
Kodak says a new beer hitting the market can be used to develop its Super 8 movie film.
Exceptional performances, supported by an ensemble that collectively exudes scintillating swagger, are nothing short of electric. You don't want to miss these men of Motown.
Jeremiah Lloyd Harmon blew the "American Idol" judges away after wowing them with an original song about if he'd get into heaven or not because he's gay.