Gay Phoenix: The Latest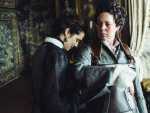 This list may seem a few months late but I consider the movie season to stretch from January through February of the following year — or until after the Academy Awards ceremony is held.
Of all the little moments of joy and strife that fill the top-nominated Oscar film "Roma," the most gut-wrenching takes place in a Mexico City hospital room, where a doctor coolly tells a frightened young woman, "Your baby was born dead."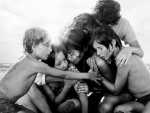 There are two things to know about the Oscars this year: the lead-up has been crazy and there is no clear cut winner for Best Picture. EDGE writers make their picks for who will win, should win and should have been nominated.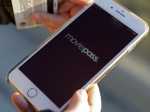 A movie a day in theaters for $10 a month seemed too good to be true. And it was.
Sure, it's easy to Netflix and chill these days. Or Prime and recline. Or Hulu and ... well, whatever. But if you really want to savor a film, there's still no substitute for a movie theater.
A right-wing Massachusetts official sparked controversy when he posed a provocative question on Twitter that tackled the urgent issue of whether gay officials are "too self-absorbed" to do their jobs well.
The producers of the TV show "Empire" say Jussie Smollett's character will be removed from the final two episodes of this season.
Film festival favorite "Devil's Path" is set for a March 1 general theatrical release. EDGE caught up with director and co-writer Matthew Montgomery to find out what really went on in the woods as this clever thriller unfolded...
Rita Moreno plays one of TV's best villains. Or is she one of its snidest heroines? Either way, her sassy grandmother on the Netflix reboot of "One Day at a Time" is truly a funny concoction.
A photo of a statue of a shirtless Abraham Lincoln is going viral, thanks to Twitter users who are not holding back their thirst for the depiction of the 16th president of the United States.
Forgot to pay a fine in China? Then forget about buying an airline ticket.

Democratic politicians and celebrities called it a shocking instance of Trump-era racism and hate. Republicans now depict it as yet another example of liberals and mainstream media rushing to judgment while disparaging the president's supporters as bigots

The country's last vacant congressional seat will stay that way for months after North Carolina's election board, hearing evidence of ballot fraud and testimony that the Republican ignored warning signs, ordered a new election.
A Japanese spacecraft touched down on a distant asteroid Friday on a mission to collect material that could provide clues to the origin of the solar system and life on Earth.
A personal account of how medical bills can amplify the struggle families face during a critical illness.
The Trump administration on Thursday broke off talks on vehicle mileage standards with California, increasing the chances of a court battle that threatens to unsettle the auto industry.

Anna Wintour paid tribute Friday to Karl Lagerfeld's generosity and sense of humor as she presented a new fashion exhibition
Strategies that work in progressive cities won't necessarily work in rural areas of Alabama, Arkansas, Kentucky, Mississippi, Missouri, Oklahoma and South Carolina where stigma around HIV and AIDS and around being gay runs deep.
Hundreds of Southwest Airlines flights have been delayed as the carrier deals with winter weather and a computer outage.

The annual Cupid's Undie Run in Philly, raises money for the Children's Tumor Foundation. Check out these fun photos.