Top Story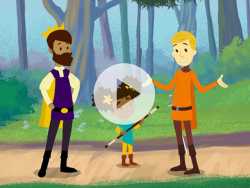 Hulu is announcing a new animated series called "The Bravest Knight," which features a young girl and her same-sex parents.
1 thru 10 of 13638 Stories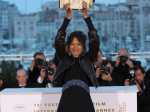 South Korean director Bong Joon-ho's raucous social satire "Parasite," about a poor family of hustlers who find jobs with a wealthy family, won the Cannes Film Festival's top award, the Palme d'Or, on Saturday.
History could be made when the top award of the Cannes Film Festival, the Palme d'Or, is handed out Saturday.
Whether or not Quentin Tarantino wins the Palme d'Or this year, at least he's not coming home without a trophy.
Burn brightly it does not.
This is a joyous and bizarre tale. It won't play well with everyone, but if you get pulled in by its sheer lunacy, you will so love how it all pans out.
"I'm going down to Yasgur's Farm Gonna join in a rock and roll band Got to get back to the land and set my soul free"
Is "Booksmart" an instant teen classic?
Cinespia, LA's favorite summer event series, celebrates Pride with a screening of 'The Birdcage' on June 8.
Time to blast off with Elton John's cinematic bio-pic now in theaters.
Since her shimmering, shattering period romance "Portrait of a Lady on Fire" premiered to rapturous acclaim at the Cannes Film Festival, its director Céline Sciamma has had some time to consider the passionate response.
1 thru 10 of 13638 Stories