Top Story
In a strange new video uploaded to her YouTube channel Sunday, disgraced comedian Roseanne Barr claimed she is queer.
1 thru 10 of 13524 Stories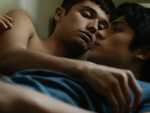 An Argentinian coming-of-age drama, based on a true story, that doesn't end well.
Veteran British filmmaker and seven-time Academy Award Nominee Mike Leigh takes a look back at a disgraceful - if largely forgotten - moment in English history.
Argentinian gay auteur Marco Berger's latest movie is a slow-burning and extremely sensual romance.
Christaan Olwagen' musical gay dramedy is set in South Africa in 1980s, when the locals... and Boy George... were still in the closet.
When the mother of 15-year-old Socrates dies, he's left alone to survive and deal with his sexuality in one of Sao Paulo's roughest ghettos in this very unforgettable film.
The Warner Bros. horror film based on a Mexican legend about a woman who murdered her children and wanders the world looking for them brought in $26.5 million as the weekend's top film.
This charming road movie takes its two characters - boyhood friends trying to reconnect - to unexpected, but fortuitous, places.
A promotion around the movie "The Curse of La Llorona" using traditional Mexican healers for "spiritual cleansings" before screenings of the horror film is drawing strong criticism from healers and scholars who say the stunts are offensive and demeaning.
Few coming of age films offer the emotional range and stark choices this one does, and in the film's young star, Junior Bejar Rocaco, Alvaro Delgado Aparicio has just the sort of remarkable talent he needs to pull it off.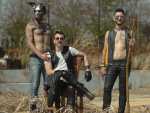 Daniel Nolasco' throughly entertaining documentary will appeal to any gay man regardless of the fact that they have never ever thought of joining the leather community.
1 thru 10 of 13524 Stories