Top Story
In a strange new video uploaded to her YouTube channel Sunday, disgraced comedian Roseanne Barr claimed she is queer.
Chicago's top prosecutor drew heavy criticism after she recused herself from the case against Jussie Smollett and then complained in text messages to a subordinate that her office had overcharged the "Empire" actor.
Sheryl Crow has released a political and spiritual song about war featuring vocals from the late Johnny Cash that will be featured on what she says is her last album.
"Miracle in Rwanda" helps us better understand how one woman survived, and also how a painful struggle with her faith led her to find some inner healing through the forgiveness of her oppressors.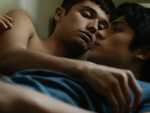 An Argentinian coming-of-age drama, based on a true story, that doesn't end well.
Veteran British filmmaker and seven-time Academy Award Nominee Mike Leigh takes a look back at a disgraceful - if largely forgotten - moment in English history.