Gay Phoenix: The Latest
Dozens of demonstrators have held solo pickets in St. Petersburg to commemorate a political and LGBT rights activist who was killed over the weekend.
In a new GQ Interview, Cleveland Browns wide receiver Odell Beckham Jr. spoke on the media speculation about his sexuality. Check out the highlights here.
Former NSYNC singer Lance Bass visited "Watch What Happens Live with Andy Cohen" Monday night. While there, he retold the story of coming out to Britney Spears on the night of her wedding to Jason Alexander. Watch the clip here.
A federal judge approved a legal settlement Tuesday affirming transgender people's right to use restrooms matching their gender identity in many North Carolina public buildings.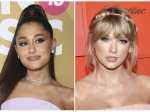 Ariana Grande and Taylor Swift are the top contenders at the 2019 MTV Video Music Awards, each scoring 10 nominations.
Texas Senate Bill 1978, dubbed the "Save Chick-fil-A Bill" has been signed into law. Twice. Governor Greg Abbott on Thursday ceremonially signed the legislation for the second time in an event catered by Chick-fil-A.
Opening October 15 and on view through February 15, 2020, Burton's exhibition, "Lost Vegas: Tim Burton @ The Neon Museum Presented by the Engelstad Foundation," will showcase original fine art.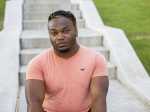 Roughly 20 states have laws that make it a crime for people with HIV to have sex without first informing their partner of their infection.
An origin story about the Joker starring Joaquin Phoenix, a Mr. Rogers biopic with Tom Hanks and a film about strippers scamming Wall Street bankers with Jennifer Lopez and Cardi B are among the films premiering at the Toronto International Film Festival.
Never underestimate the power of a shirtless Justin Bieber selfie!
The mayor of a city in eastern Pennsylvania says that after meeting with a member of the LGBTQ community and hearing her heartfelt story, he has changed his mind and will now give the go-ahead for the Pride flag to fly above city hall.
Ten tours later—and a handful of hugely successful annual outings with Dead & Company—John Mayer is back at it solo with his 2019 world tour,
Equifax will pay up to $700 million to settle with the U.S. and states over a 2017 data breach that exposed Social Security numbers and other private information of nearly 150 million people.
Two members of a police department in a New Orleans suburb were fired Monday — one for a Facebook post calling U.S. Rep. Alexandria Ocasio-Cortez a "vile idiot" and suggesting that she be shot, the other for "liking" the post.

Here are four beach destinations where you could soak up the sun using points and miles.
A woman was arrested after running a red light in a rented Tesla in San Francisco and causing a crash that killed a tourist and left his wife critically injured, authorities said Monday. Investigators are looking into whether the car was on "Autopilot."
They say you are what you eat and many Americans are chowing down on foods they hope will transform their health and beauty.
After photos of Nick Jonas enjoying his summer while on a yacht in Miami went viral last week, some fans lost their minds over the "Jealous" singer's physique.
New Orleans may reign supreme as the South's go-to party destination, but its history, diversity of cultures, LGBTQ friendliness, and "lay-say le bon tom roo-lay" attitude keeps visitors coming back.
San Diego held its LGBTQ Pride celebration at Balboa Park with four stages and over 100 performers and community activists.